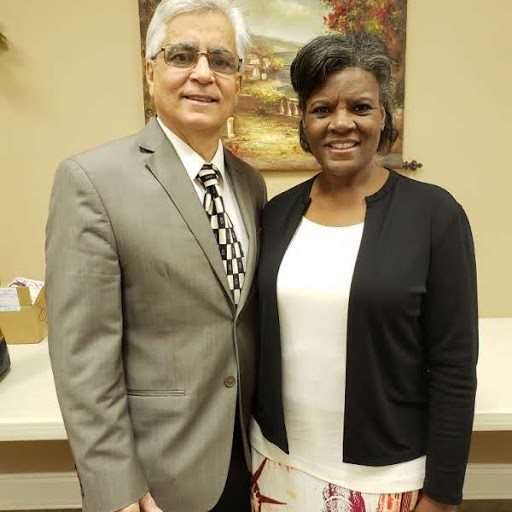 The North Bay SDA Church is pleased to welcome Pastor William (Bill) Gager and his wife Burnette, who as of November 1, 2018 became the new Gulf States Conference Pastor team for the North Bay district, including the North Bay, New Life, and Bonifay Churches.  Pastor Bill and Burnette have been involved in ministries together since 2011; and their love and respect for each other, together with their shared passion for serving the Lord caused them to unite their lives together in marriage in 2013.  They have both been married previously; with Pastor having one son, daughter in law and granddaughter; and Burnette having three daughters, one son, sons and daughters in law, and eight grandchildren; so together they have quite a quiver full!
Pastor Bill formerly owned and managed a retail home furnishings business; and built custom homes as a MS. State licensed Contractor.  Ever since his baptism in 1995, while serving as an Elder and Lay Pastor, Bill prepared numerous souls for Baptism through Bible studies, and assisted in 5 Evangelistic campaigns.  With a strong sense of calling and clear signs, the Lord led Pastor Bill to attend Southern Adventist University, from which he graduated in 2002 with a B.A. Theology degree and minor in Biblical languages.  From there the Pastor served four years as Pastor of a large, multicultural Church in Philadelphia, PA. 
Sister Burnette has served for six years in the United States Navy; and comes to us with 25 years of experience in Community Services, Neighborhood Outreach, and Pathfinders, to name but a few.  Since uniting their lives together, Pastor Bill and Burnette have conducted numerous Nursing Home programs, Prison Ministries, VBS programs, and Community Service food and clothing distribution.  Most recently, they have served the Gulf States Conference as the District Pastor of the Bay St. Louis, Poplarville, and Wiggins Mississippi Churches. 
May the Lord bless us as we unite our efforts for the equipping of the saints and the building up of the Lord's Church and Kingdom!